Lighting & Interior Design
the art of home technology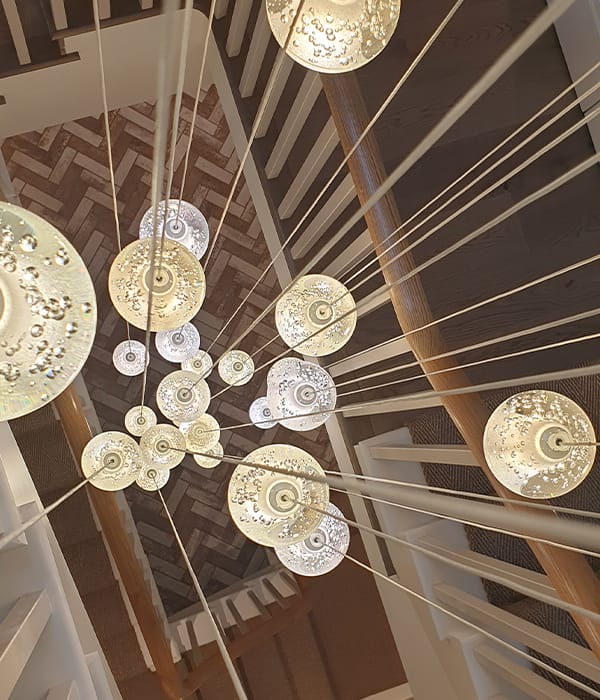 The home is a personal space and the central hub of our day to day lives. We at Hidden Home Technology offer a range of services to improve your quality of life and general well-being by integrating technology in such a way that adds both luxury and serenity to the home environment.
Every installation is designed purely to enhance the environment in which we live in and to fully utilise the technologies available to heighten all the sensations that help us to feel "at home."
There is a hidden art to the design of an automated system and when done well can bring such splendour and simplicity to the home lifestyle. Everyone's needs differ and we offer an entirely bespoke service to guarantee your satisfaction. In the preliminary stages, we focus on getting to know you better so that ultimately, we can formulate a unique design with an efficient system for outstanding results. Once you realise the virtues of these sophisticated systems, it will not only look great but improve your general mood and well-being too. 
As technology is ever more prevalent in today's modern homes, it is becoming an essential consideration for many home owners. When properly installed, home technology should enhance our lifestyle in the same way as interior design. The artistic and scientific benefits of both elements should have a uniform affect. This is why we always take time to consider the methods of installation with precision and due diligence, thereby ensuring a healthier, more aesthetically pleasing home environment. 
Biophilic design has become another remarkable constituent of the home. As humans, we must remain in tune with our natural instincts and appreciation for life. It's become clear that we need to incorporate this back into the man-made constructions that we live in. By integrating more inspirational and restorative spaces into the home, we will undoubtedly improve our productivity and state-of-mind.
We believe that giving free impartial advice is the foundation to any long lasting and rewarding relationship. We wish to enable and encourage you to make your own decisions when choosing any of our services for optimal results.
The best time to initiate any works depends on the size of the project and your situation but it is never too soon to enquire.
For new-build projects and renovations, it is best to get in touch with us as early as possible.
Give us a call, if only to discuss primary provisions that will benefit you both practically and financially.